Bishop Area Chamber of Commerce Board of Directors 2020-2021
EXECUTIVE COMMITTEE
PRESIDENT
Sarah Freundt, Grocery Outlet
Sarah is co-owner, with husband Dennis, of your local Grocery Outlet Bargain Market. She believes in success through service to the community and is an active community volunteer and supporter of local non-profit organizations. A native of California's Wine Country, she has a unique understanding of the business of tourism and the importance of balancing the wants of our visitors with the business needs of our local community. Sarah believes a strong, active chamber of commerce is vital to community success and is honored to serve on the Bishop Chamber Board.
VICE PRESIDENT
Cheryl Underhill, Northern Inyo Hospital, VFW, Elks, Lions, ESCA & Altrusa
Cheryl works in Community Relations at Northern Inyo Healthcare District, serves on the Board of Eastern Sierra Cancer Alliance, City of Bishop Parks & Recreation Commissioner, member of NIH Auxiliary, VFW Auxiliary Post 8988 President, American Legion Auxiliary, Altrusa International, Bishop Lions Club, United We Ride, Moms Club, American Red Cross (Disaster Action Team), Salvation Army Shelter team. She participates in many other community activities, events and fundraisers. Married to John for 32 Years, Cheryl has ten grandkids and six great grand children. Cheryl says "It's my honor and privilege to serve on the Chamber Board and I look forward to another successful year."
PAST PRESIDENT
Debi Yerkes, Alex Printing
Debi and husband Alex Yerkes have owned and operated Alex Printing for 40 years. They truly enjoy serving Inyo, Mono, Alpine and Kern Counties. Debi has enjoyed being a member of the Bishop Area Chamber of Commerce for many years, serving as President in 2011/2012. Debi says, "Living in the Eastern Sierra is my heaven on earth and I feel the need to promote and protect this awesome place." Working with the Chamber is a great fit for her; she believes deeply in what the Chamber stands for and accomplishes each year. Debi spends her free time hiking in the Eastern Sierra with her dogs, catching Dave Matthews Band concerts, traveling and spending time with her family.
TREASURER
Sunil Lad, Best Western Bishop Lodge & Comfort Inn
Sunil looks forward to continuing work with the Bishop Chamber Board to encourage the growth and development of tourism and travel to Bishop.
Manny Astorga, Astorga's Mexican Restaurant
Manny has been a small business owner for over 15 years. He has been in the restaurant business for over 20 years. He owns and helps run the family restaurant, Astorga's Mexican Restaurant. In his spare time, Manny enjoys spending time with family, playing sports, and exercise. He has been involved with numerous community activities, fundraisers, and various local clubs. Manny says "I always try my absolute best to give back to my community as much as they have given to us."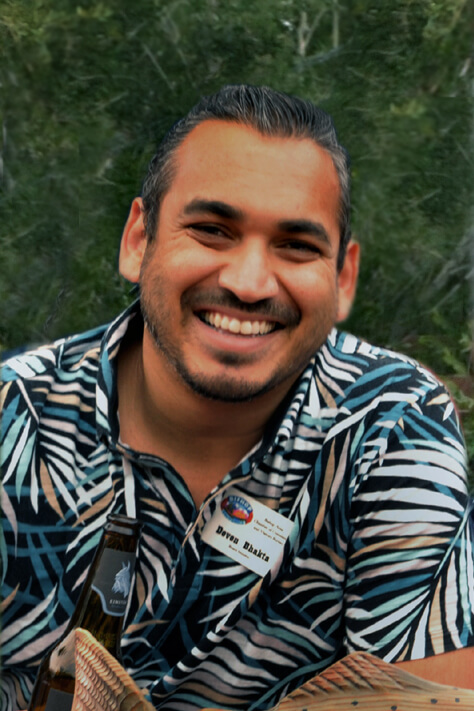 Deven Bhakta, Cielo and Days Inn
In 1992, Deven Bhakta and his family built the Days Inn and in 2007, they acquired and renovated the now Cielo Hotel. With a lifetime of experience in the lodging industry, Deven knows what it takes to be successful in the industry. Their family has not only invested in the business, they've also invested in the Bishop community. They proudly support many groups including California High School Rodeo Association, Mule Days and others. Deven is young and full of new ideas that will help our community and business continue to succeed. He enjoys sports, entertaining friends, and loves new experiences.
Tara Frank, Owens Valley Paiute-Shoshone Cultural Center
Tara is the Director for the Owens Valley Paiute Shoshone Cultural Center, an entity of the Bishop Paiute Tribe. While in this position she has been able to help expand the knowledge of the local indigenous people of the Owens Valley, renew and resume museum partnerships, and collaborate on new projects with individuals and organizations at various local, state, tribal, and federal levels. She was born and raised in Bishop; after graduating from Bishop High School, she left this beautiful place to pursue college and adulthood in Riverside, CA, her second home for 12 years. During the time in Southern California she found a variety of callings in retail – customer service; high school – youth-oriented outreach programs; Tribal government – land and cultural resource management. In 2008 Tara found her passion and began a career in preservation of history, collections, and archives. She returned to Bishop in 2012, and focused on family, and helping and volunteering within the community. In 2014, she became the Cultural Center Director, where she hopes to continue to inspire others and bring focus to the cultural heritage and traditions of the area. Tara has seen our community grow and believes we have the potential and opportunities to expand, educate, and showcase all that our town has to offer; while preserving and honoring the legacy and heritage of the past.
Corinna Korpi, Alta One Federal Credit Union
Corinna is Member Center Manager of AltaOne Federal Credit Union. She was born in Germany and proudly served in the US Air Force where she earned her American Citizenship and began attending college at night. After serving in the military honorably, she earned her bachelor's degree from Montana State University in Media/Theatre Arts. Moving to California to work on films such as Far and Away, Get Shorty, True Colors among a few others, she eventually met and fell in love with the Eastern Sierra. An opportunity presented itself to get out of fast paced city life and Corinna jumped on board with Alta One in 2008. She has served on various community boards and organizations in and around Inyo and Mono County including her current role as a Director for the Eastern Sierra Tri-County Fairgrounds.
DIRECTORS
Jen McGuire, Tri-County Fairgrounds and Event Center CEO
There's nothing quite like the nostalgia of the county fair. The sights, the smells, the sounds of the carnival. Remember when a year felt like such a long time and summer seemed to last forever? With school out for summer and friends going their separate ways, the fair was such an exciting time to meet up with friends and have fun. Recall the feeling on top of the world atop the miles-high Ferris Wheel, and eating treats you couldn't get anywhere else? Or, how about that feeling like you lost your stomach after riding the Scrambler? Entering your family's secret pie or cookie recipe in hopes of that blue ribbon. The rainbow of lights as the sun went down, mixed with the tempting smells of fried treats and the spark of excitement in the air that comes from knowing that this event is so special, it only happens once a year. The Tri-County Fair has a wealth of activities to entertain people of all ages, from animals, magic shows, thrilling rides, tasty foods, horse shows, rodeos, to live music and the cheering of your favorite car in the demolition derby. We hand select all of the entertainment to make this the BEST FOUR DAYS OF SUMMER! Helping you make memories, makes us happy. See you at the Fair or anywhere in between! As a newly elected Board Member, she vows to bring a fresh perspective and a good listening ear to the discussion of how to achieve this vision.
Niral Munshaw, Vagabond Inn, Motel 6 & Travelodge
Niral began working in the lodging industry while still a student at Sunny Hills High School in Fullerton, CA. He studied hotel and restaurant management at Cal Poly Pomona. Niral has worked for Tarsadia Hotels, DKN Hotels, Holiday Inn and now Attune Hospitality which operates Vagabond Inn, Motel 6 and Travelodge here in Bishop. Niral likes the Angels, Dodgers and Lakers and has been married to his beautiful wife Swati for ten years.
Holly Mullanix, Bishop Twin Theatre
Holly has lived in Bishop for the past 44 years, raised three kids, and enjoys many grandchildren. She managed the Bishop Twin Theatre for over 30 years before purchasing it in 2015 with husband, Larry. Holly retired from Northern Inyo Hospital in 2019 to focus more time on the theatre and community. Over this past year, they successfully found creative ways to bring revenue to the theatre, and Holly is excited to bring this out-of-the-box thinking to the Chamber. Holly says, "I love our community and all that we have to offer our visitors and our community members. I want to work for you through the Bishop Area Chamber of Commerce to support our local small businesses and community members."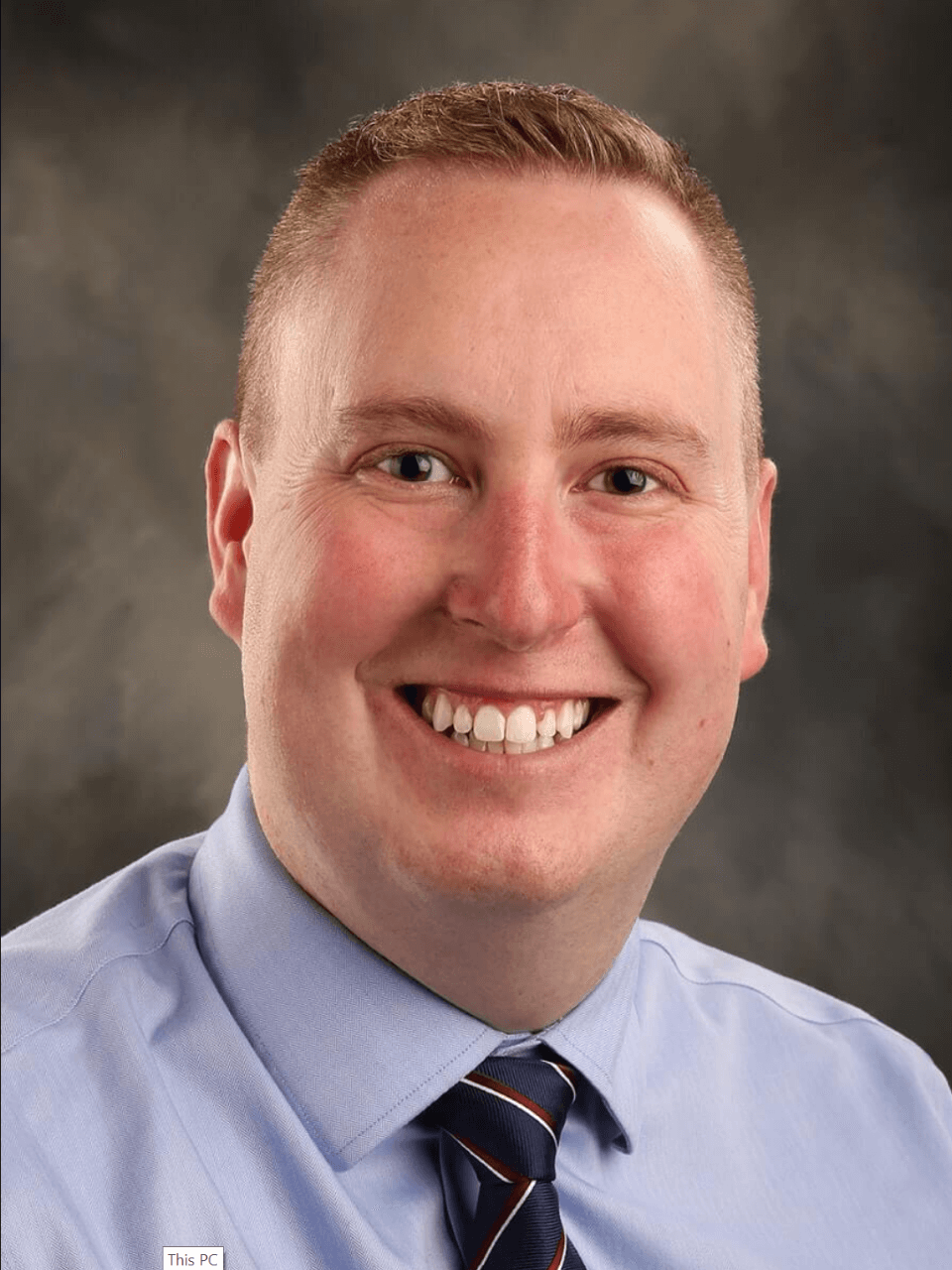 Robert Sharp, Eastern Sierra Community Bank
Current Vice President of Eastern Sierra Community Bank, Zone III Director on the Northern Inyo Healthcare District, and Treasurer for Eastern Sierra Land Trust. Mr. Sharp, a native son of the Eastern Sierra, is a graduate of Brigham Young University where he earned his Bachelor's degree in European Area Studies with an emphasis in Business and Economics. He studied abroad in London, Paris, Rome, and Berlin. After living in Lake Tahoe for five years, he accepted his position with Eastern Sierra Community Bank, managing and developing the Bishop, Mammoth Lakes, and Bridgeport branches. Community service is a large part of Mr. Sharp's life. He has served as Youth Service Director for Mammoth Lakes Rotary, an active member of both Bishop and Mammoth Lakes Chambers of Commerce, and works with many of the businesses in the Eastern Sierra. Mr. Sharp loves the outdoor lifestyle that the Eastern Sierra has to offer. In his spare time he enjoys reading, hiking, learning, and exploring.
Justin Snyder, The Toggery
Justin is the manager of The Toggery, one of the oldest retail shops in Bishop – celebrating 100 years in business this year. Justin and his wife Laurice grew up in Bishop and will celebrate their first wedding anniversary this October. "We're really enjoying raising our two amazing kids here," says Justin. They are involved in 4-H and Sierra Roller Hockey. Justin loves motorcycles, mountains and live music.
Gayla Wolf, Honeybee Photography
Prior to moving to Bishop, Gayla owned and operated The Honey Bee, studio and gallery, in Woodland Hills. Her first art show was in Beverly Hills, displaying some portraits of friends from Bishop. Her unique style attracted many exciting clients like Barbara Walters, Vin Scully and Delta Burke. Gayla and late husband Martin eventually moved to Bishop. Since his passing, Gayla has committed herself to photographing community events. She truly loves people and loves to put their faces into print in area newspapers. She also continues to offer fun outdoor family portraits, professional portraits and commercial photography. Gayla is excited to bring creative and positive ideas to the Board of the Chamber of Commerce.
---
The Bishop Chamber of Commerce is a community-based, non-profit organization that works to sustain and improve the local economy. The chamber provides education, advocacy, networking and referrals for its three hundred local member businesses. The visitor's bureau division of the organization focuses on destination management and marketing. The Chamber Board of Directors provides strategy, policy and oversight for the organization's small staff. "We are so fortunate to have this committed group of business leaders serving our community. They bring a diverse array of perspectives, experiences and talents to the organization," states chamber executive director Tawni Thomson.